2018 China Summer Internships
Summer Internship in China is an opportunity to gain experience in the world's largest Emerging Market, sharpen your skills and get ready for the job market. We combine Internships with Mentoring and coaching, Networking and Business Events as well as Cultural Immersion. Apply this any any Summer
China Summer Internship for College Students & Graduates
Join the best China Summer Internships! Our Summer Internship Programs are designed for College students and Young Graduates. China Internship Placements' Summer Internship Program presents an opportunity to revamp and enhance your skills while learning Chinese language and getting deeply immersed in the local culture. It is a combination of our China Professional Internship program, Chinese Language study and other China Immersion Programs. A summer spent interning in China grants you an industrial experience in your chosen field as you spend 2-4 months working with multinational organizations and experiencing China as a local. Network and dine with Chinese business community as well as influential individuals for future career opportunities. A summer Internship in Shanghai, Beijing, Shenzhen and other Cities will surely leave you memories
2017 China Summer Internships
The 2018 China Summer Internship is now open with limited slots. Grab yours now! Meet over 200 like-minded interns looking for career development.
Summer Internship Program Components
Get the best combination of components that maximize your resources and experience while on an internship in China. Its Internship and Career strategy on same platform. Get ahead of your peers with our Mentoring and Coaching, and stay safe with our Insurance worth $100,000 health expenditure and emergency evacuation
Paid Summer Internships in China
Get a paid Summer Internship in China and gain experience relevant to your career. Launch your Career while learning about Chinese business systems. Our summer Internships in Shanghai, Beijing, Shenzhen offers mind blowing experiences you get no where
Gaining an experience through an International Summer Internship is certainly a smart move. Our China Summer Internship grants you real world skills, cultural immersion and an opportunity to discover China in a very unique way. It gives you are needed experience and skills needed to start a fulfilling career. Aside from improving your profile, we pair you with Career Coaches selected from the United States and work in the Silicon Valley and Wall Street. They groom you to understand how to avoid the difficulties of a competitive career market. China Internship Placement accepts applications into our summer Internships especially from College Students and Young Graduates. Whether you call it International Summer Internships, Summer Internships Abroad or Summer Business Internships, your expectation will be met under this program. As a participant, you will study in the largest economy in the world with booming industrial sectors.
Are you looking to get diverse and culturally aware? Are you adaptable, well-rounded and strategic problem solver? Are you looking to make the best out of the summer? If you are looking to achieve the following, then submit your Applications now and be considered into our program
During this program, participants will learn about business Chinese financial system & corporate structure, fiscal policies and Chinese regulatory policies, workplace ethics, and know about the-Chinese-boss. Meet other like-minded interns from United States, United Kingdom, Australia, Canada, Germany, Spain and the rest of the world
Search Internship Vacancies
Find the position that's right for you – in one of 7 cities in China!
a step out of the comfort zone
CIP's China Summer Internship Programs provides placement opportunities across over 30 sectors. Our Internship Abroad program is designed to be distinct and rich in components. Interning in summer Chinese program via CIP exposes you to understanding vital factors that shape the Chinese Business Environment. Our Participants who excel during their internships with our Host Companies, stand the chance of being maintained and given a good job contract offer. Apply now and be considered for a career journey you are proud of. 
Trade, Logistics & Finance
Legal, Medical & Insurance
IT, Consultancy & PR
Architecture & Engineering
Hospitality & Charity
A Summer Internship with CIP Gives you the Opportunity to:
Be placed into a multinational Organization of your choice in China
Define your Chinese Networks while working and laying a foundation for the future. Take advantage of our networking activities organized weekends to meet industry experts, expats and many more knowledgeable individuals from the business community.
Widen your multicultural skills by working in an internationally charged business environment. Using fortune 500 resources to deliver on your work schedules.
Master valuable Chinese speaking skills —reading, writing, and listening.
Stay in most exciting cities in China that present daily opportunities to get immersed in Chinese Culture, network and launch your career.
Opportunity to be mentored and guided on how to excel as a business executive
Our cultural trips and activities enlighten participants about Chinese Culture. Trips are organized to famous places like the Great Wall, Tiananmen Square, Summer Palace, Pudong Street, Oriental Pearl TV Tower, Longhua Park and many more.
Get the opportunity to join our CIP Opportunity Network which is made up of CIP Alumni and our Career Advisors. This network is connected to our resources updating job opportunities all around the world and assist members in achieving their Entrepreneurial ambitions
An opportunity to win a free trip ticket to any other city
Our Summer Internships in China are hosted in a variety of locations and cities.  Improve your professional skills and launch your international career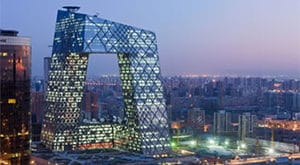 Beijing Summer Internship
Our China Summer internship is hosted in beautiful cities such as Beijing. It is a great opportunity to combine internship with Chinese language and business
Shanghai Summer Internship
CIP's Summer internships in China places participants into multinational companies in a sector of choice. Customize your experience in China's financial center. Inquire now!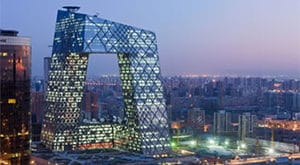 These Summer internship in China program is always ahead of the industry in terms of benefits and design. Apply now for our Guangzhou internship program !
China Internship in Shenzhen could be an eye opener to the development of China in perspective. Secure an international experience with an internship abroad all year round 2, to 12 months
Coming Soon! Our Hangzhou Internship is designed to give participants first-hand experience into a tech city with lots of opportunities for startups and business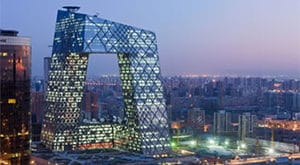 Chengdu Internship is one of our latest programs. The city has lots of opportunities to offer College Students on an International internship mission. Inquire Now!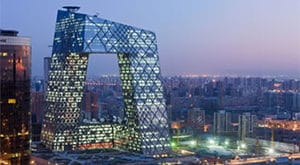 Qingdao is one of the destinations for our China Internship and happens to be a heavy industrial center. Participants will combine internship and language
Who Can Join
Main details of our programs

We have been able to place more than 3000 participants into internship vacancies in china and we carry an extended network of alumni with amazing stories. Visit our alumni page for reviews, blogs, and videos
CIP's Internship Program admits participants who meet any of the criterial below or under the eligibility critieria. Our intern community aoriginates from allover the world including interns from United States, United Kingdom, Germany, Spain, Italy, Australia and the rest of the world who are willing to commit to professional codes of ethics. We also Admit Chinese Who Studied Abroad (海归 – Hai gui) and looking to improve thier profile we have special programs in this regard
High School Students on Enhancement Programs
 Any one switching Career
In order to Join this Program, you must meet the following criteria. When in doubt, contact our Program Consultants
Be at least 18 years old (High School Internship Participants on enhancement Programs are exempted from this criteria)

Speak English fluently

Be either currently enrolled or have graduated from university

Have an interest and passion for interning abroad and learning about new cultures

Qualify for all applicable visa and embassy regulations for their desired location
Regardless of program, all accommodations adhere to our standards and regulations guaranteeing safety, security and peace of mind. Let CIP handle arranging your accommodation before you arrive, ensuring on arrival your new place is ready for you to make it home.
Choose an accommodation option that suits you. Three main options are available, with special requests handled on a case-by-case basis. For more on CIP accommodations and for more photos, visit our Accommodation Page.
Live with local resident Chinese families under the same roof. Get culturally immersed into the Chinese culture, while networking with Chinese families that are eager to welcome you to China.
Shared apartments are a great opportunity to get get immersed into the local culture. Share accommodation with a young Chinese counterpart, while having a level of privacy.
Want complete privacy? Need more space? Everything from retrofitted studio apartments to spacious apartments are available – according to your budget and needs.
Get the Best of your Summer Internship in China
Summer Internship on the CIP Platform is designed to sharpen  you for the Job Market and improve your profile. We TEACH you the art of securing Jobs with a Career Strategy  and we invest into the Career Coaching process to give you best of the best. Join our Internship in China for the best of what you have been searching. Remember, a good career life guarantees a Happy Future!
MENTORING & COACHING
Our Internship in China allocates you a seasoned career coach whose responsibility is to help brand your skills, refine them and equip you with techniques that 95% of your peers are yet to discover. Join our Guaranteed Internship handled by professional staff.
TRANSFORMATIVE & CUSTOMIZED
Our Internship in China allocates you a seasoned career coach whose responsibility is to help brand your skills, refine them and equip you with techniques that 95% of your peers are yet to discover. Join our Guaranteed Internship handled by professional staff.
SAFE & IMMERSIVE
All 20 of our Program Modules including Summer Internship Programs are designed to be safe, immersive and supportive. This reflects in our ability to gain trust and endorsement in the career industry.
CHOICE OF LOCATIONS
China Internship Placements offers Paid Internships Program in China as well as Intensive Chinese Language programs in Beijing, Shanghai, Shenzhen, and Nanjing.
Register for regular updates, exclusive member guides and access to your own support concierge.
Don't take our word for it. Hear it directly from past program participants across a range f fields. Have questions? Read more review on the popular sites linked below.